FSTCS  2019 Annual Scientific Meeting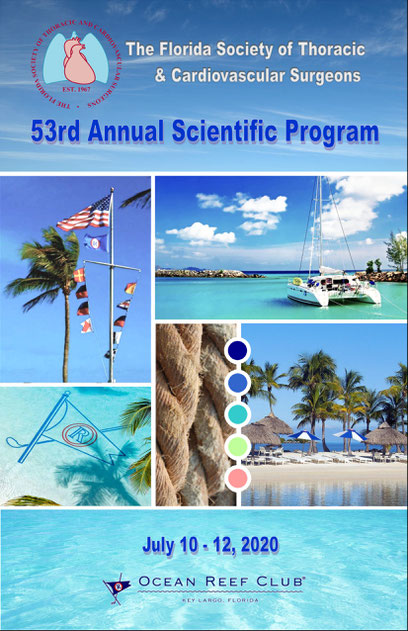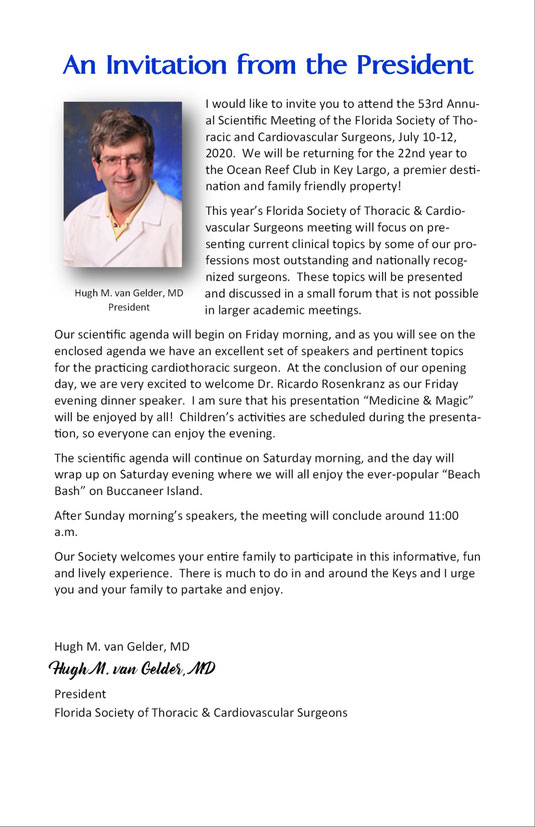 FSTCS 2019 Annual Meeting Preliminary Program
FSTCS 2019 AM Preliminary Program.pdf
Adobe Acrobat Document
3.4 MB
REGISTRATION NOW OPEN!
FSTCS 2019 AM REGISTRATION FORM
Registration Form FSTCS Annual Mtg 2019.
Adobe Acrobat Document
144.0 KB
MAKE YOUR RESERVATIONS NOW!
OCEAN REEF CLUB ACCOMMODATIONS
Ocean Reef Club
35 Ocean Reef Drive
Key Largo, FL  33037
We encourage you to make your room reservations EARLY! 
July in Key Largo is a popular time of year and the Ocean Reef 
Club is a popular traveler's destination.
Make your reservations online at:
 https://book.passkey.com/e/49144909

Ocean Reef Club Reservations: 1-800-741-7333

FSTCS special conference rate:
 $220 S/D or $365 - 2 BR Condo.  
(For those who would like to extend their stay, these rates
are available 3 days prior to and 3 days after the meeting dates.)
Group Room Rate Cutoff – TUESDAY, JUNE 18, 2019
(Reservations after this date are subject to availability and will be at the current rate.)
*******Annual Meeting Family Activities*******
CHILDREN'S FISHING TOURNAMENT
Register your children for the FSTCS Annual Children's Fishing Tournament which will be held Saturday Morning at the Fishing Village.  Let your "little one" test their angling skills and try to catch the "BIG ONE" and win a prize!
FAMILY SNORKELING TRIP
The family snorkeling boat departs from the Dive Shop at the Fishing Village at 1:00 p.m.  Sign up to explore the coral reefs at John Pennekamp State Park, where the only living reef in North America is located.

REEF CLUB KIDS
The Ocean Reef Club also offers organized children's activities through "Reef Club Kids". Please call 888-422-0128  for information and reservations.